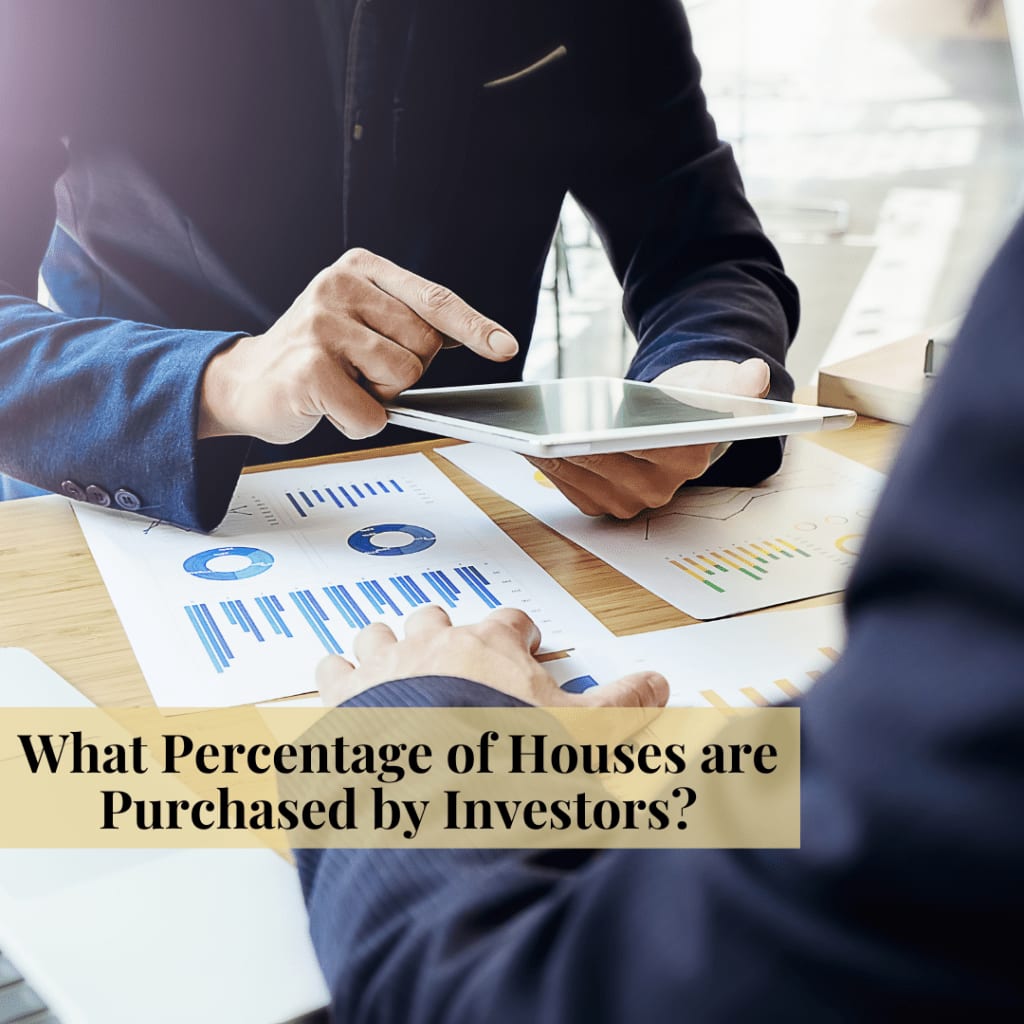 Homeownership is one of the biggest and most important ways for Americans to grow their wealth, but is something standing in the way of homeownership for the average American? Enter in: big-time property investors, and just how many homes have been purchased by investors?
What percentage of houses are purchased by investors?
At the beginning of the last quarter of 2021, the percentage of investor home purchases was at a whopping 26%. By December, that number dropped to around 20%. More often than not, these are property investment companies looking to purchase homes to lease to renters, in order to maintain a steady income from tenants. Why is this so bad?
As we've talked about in our recent blog,
Buyer's vs. Seller's market
, lesser inventory causes home prices to rise. Purchasing a large volume of homes in a given area will cause prices to increase, squeezing out would-be homeowners.
Two of the biggest obstacles
for first-time homebuyers include actually finding a home and saving for a down payment. Investor purchases of single-family homes affect both of these challenges. Investors paying in cash are usually able to outbid prospective homeowners, taking it a step further by offering to pay cash for these homes.
Are investors driving up home prices?
While pretty much ALL property investors can be attributed to the rise of housing costs in the past two years, the combined efforts of mom-and-pop landlords, house flippers, Air BnB hosts, and large real estate investment companies play a role. Economists are hesitant to put the full blame on investors, as many economic factors played a larger role such as the pandemic, increased costs of materials, and the drop in interest rates.
Many large-scale investors ditched the previously hot markets such as San Francisco and New York to buy up properties in "cheaper" markets such as the South. Even our own market of Charlotte-Concord-Gastonia saw a huge boom in investor activity. Despite these large-scale companies moving in to buy up properties, a study found that smaller-scale investors made up 74% of the investors purchasing property made up of small to mid-size investors with 100 properties or less.
It's not exactly fair to pin the blame on any one kind of property investor. However, the pressure that the housing market has felt to drive up home prices can absolutely be attributed to higher and higher bidding happening spurred by investors. Finding it nearly impossible to purchase a home? Investors would rather you rent a home from them.
Investor home purchase slump 2022
Individuals hoping to buy a home may find some relief though. Investor purchases have slumped by about 11% in the first quarter of 2022, likely because of rising interest rates. While most investors pay for homes with cash offers, they still are likely to seek out loans to acquire that cash in the first place.
Investor purchases may have slowed, but we still aren't back to pre-pandemic levels yet. These investors have still gotten the last word, cashing in on soaring rental prices, and meeting the high demand for rentals. Given that there is a huge lack of affordable homes for sale… investors drive up prices significantly.