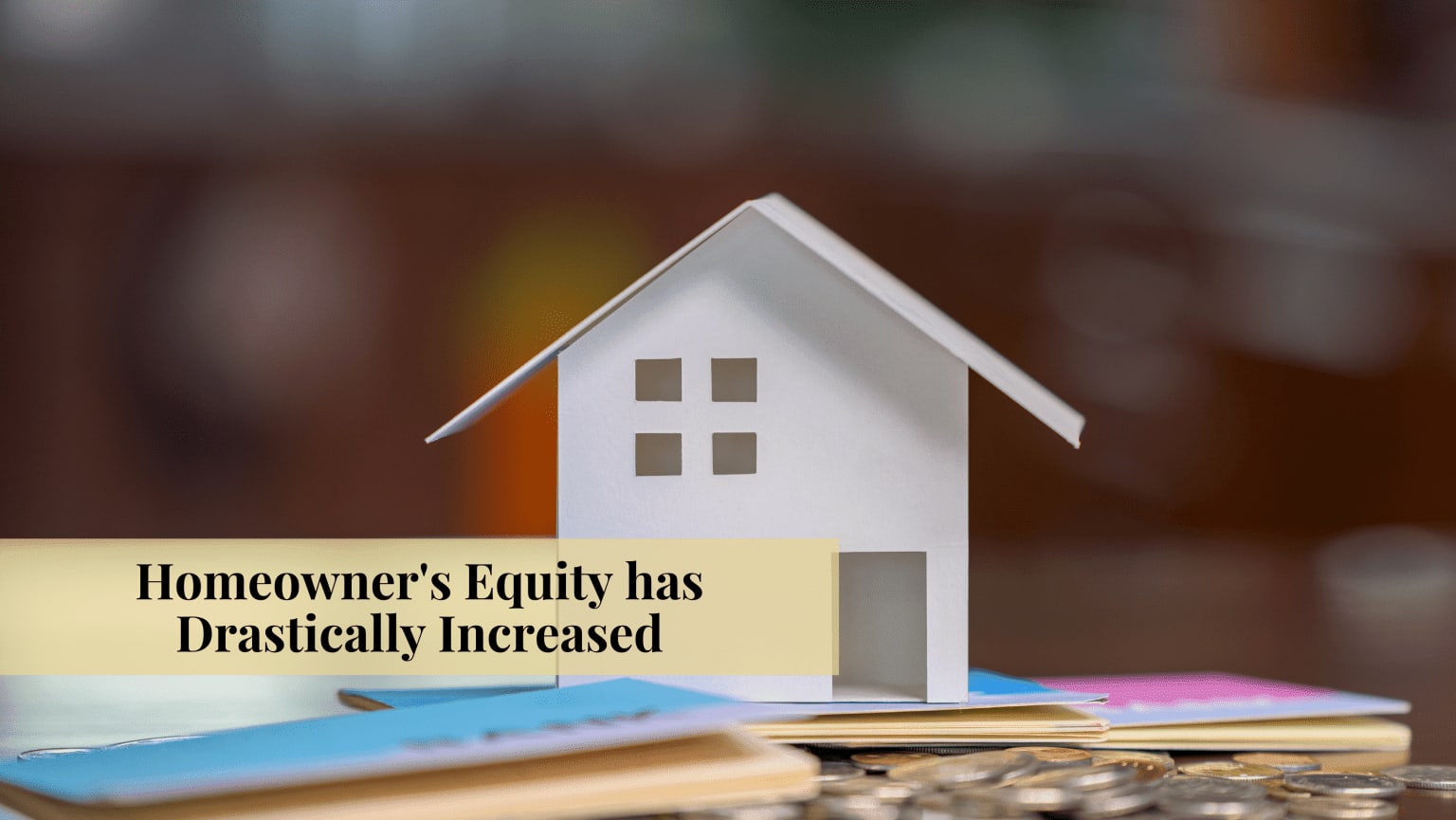 The red-hot housing market we've experienced recently has skyrocketed property value, therefore increasing homeowners' equity.
What does it mean when homeowner's equity goes up?
Home equity is the difference between what you owe on your mortgage and what your home is currently worth. The more you pay on your mortgage, the more your home's equity increases. It represents your stake in the property versus the lender's stake in the property. For most homeowners, over time your home equity will increase as you make mortgage payments.
It's great to have equity in your home, increasing it will allow you to pay less interest on the loan over time, or even take out
home equity loans
. Access to these loans is great if you find yourself needing to do a big home improvement project or refinancing a loan when interest rates are low.
What happens to your equity when your home value increases?
Equity can increase over time as your home value increases. The increase may come from a home remodel or merely owning a home in an appreciating real estate market.
Over time, your equity increases as your home's value increases. in recent times, we've seen equity rising as value increases because of the hot housing market. Home values have appreciated significantly during the recent seller's market. Value can increase even more in areas with highly-sought after properties, or neighborhoods with appreciating value. For example, the Charlotte housing market has seen appreciation as high as 25% in the past year (2021-2022) and is forecasted to still rise at a rate of 21% in the next year (2023).
How can I build home equity?
There are three main ways to increase your home's equity:
Purchasing a home in an appreciating market

We briefly discussed this point in the paragraph above, but this point should not be ignored. While we can't exactly predict which markets will appreciate the most, it's important to look into the previous year's housing index for a given area to evaluate just how much these markets have increased in values

Paying off more of your mortgage

If equity is important to your home-owning goals, try to pay as much towards your down payment as possible. You'll be required to borrow less money than if you offered a small down payment, this will give you instant home equity. You can also pay extra on your mortgage when you can, just beware of prepayment penalties.

Make home improvements

The two home improvements that increase value the most are kitchen and bathroom remodels but understand that not all improvements need to be huge, expensive ones. Keep curb appeal in mind- and while you're at it read our post about

how to increase your home's curb appeal

.
Homeowner's equity increases in 2022
During the first quarter of 2022, home equity increased significantly. However, experts are predicting this trend will slow during the rest of the year. At the beginning of 2022, homeowners had a national average of $178,000 in equity, making owners "equity rich". If you're looking to tap into your home's equity in order to renovate, pay off high-interest debt, or sell your home while the value is high, don't delay!