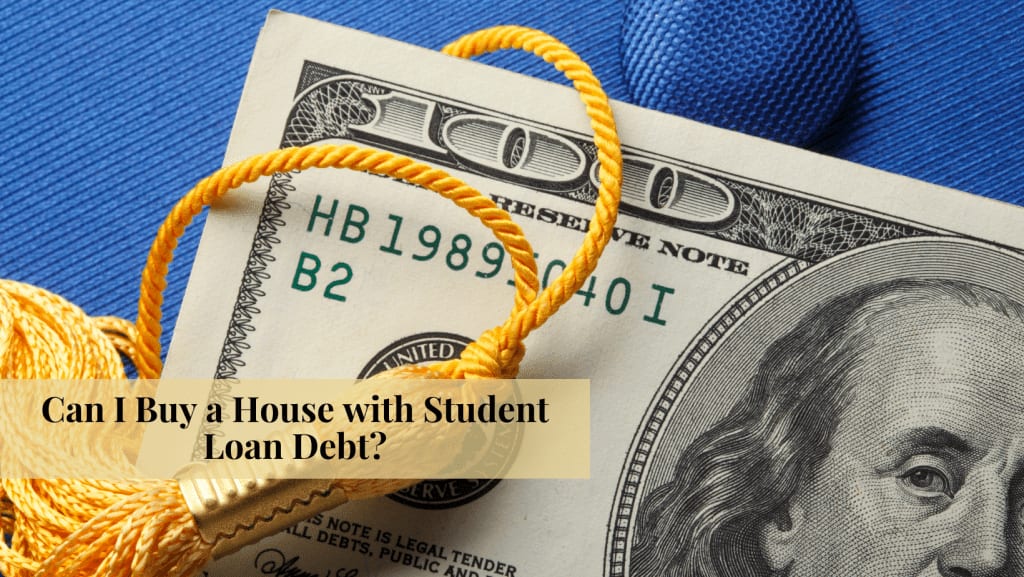 Nearly 46 million Americans have student loan debt, and many are probably wondering: "can I buy a house with all this debt?" The average debt for student borrowers is around $33,000, so many may feel hopeless about their ability to get a mortgage. Not all hope is lost for those with student loan debt! Read ahead to see how student borrowers can secure a mortgage for their homes!
Do student loans affect getting a mortgage?
The answer can be yes or no, depending on your situation. As with any borrower, a lender will take a few things into consideration:
Income
Assets
Credit Score
Debt-to-income ratio
Property type
If a large portion of your gross income is being sunk into student loans, then yes, it can affect your ability to gain approval for a mortgage. Also, if you've missed student loan payments this can affect your credit score.
Are student loans considered in the debt-to-income ratio for mortgages?
First let's break down what the debt-to-income (DTI) ratio is:
By definition, the DTI ratio is the percentage of gross monthly income that goes into paying off debts. This ratio helps lenders determine how risky it is to lend to a borrower. There are two different DTI ratios:
Front-end DTI ratio: how much of your gross income goes towards housing costs like mortgage payments and insurance. If you haven't already bought a home, the front-end DTI is what you WOULD be paying if approved for a mortgage.
Back-end DTI ratio: how much of your gross income goes toward debt. These can include credit card payments, student loan payments, and mortgages.
So as we can see, student loan payments aren't factored into front-end DTI but ARE included in back-end DTI. Lenders like to see that a borrower's front-end DTI is less than 28%, while also staying under 35% for the back end.
Can you still buy a house if you have student loans?
Absolutely! You don't need to pay off student loans before trying to secure a mortgage, you just need to understand how to manage student debt and adjust your expectations. If half of your income is being put toward debt, a lender will very likely deny your application. However, if you can manage to pay down a good portion of your debt or increase your income, your chances of securing a loan are much better.
With this being said, remember that ALL debt is counted in your back-end DTI. Paying off a huge chunk of your student loan balance isn't always necessary, or even realistic, but rather eliminating other, perhaps smaller debts such as credit card debt.